Confidence in your BIZBOK® and BABOK® learning outcomes
We are a fully accredited certification training partner/provider. Get the best results in your CBA® , ECBA®, CCBA®, CBAP® and CCA® preparation
Incredible special offers until 27 November 2020! Up to 50% off, free courses and more...
Don't miss out. Limited offers apply.
What people say
Tried and tested
Immediate applications at work
As a veteran IT Analyst, the course was a great opportunity to work with other people with a variety of backgrounds in both IT and business, to understand the Business Analysis as it fits into business strategy, implementation and better business outcomes. The mixture of in class blended learning with real world examples coupled with online review not only lends itself to preparing for CBAP exams, it immediately had applications at work. I am looking forward to working with others to demonstrate the value various Business Analysis tools and techniques enable the business.
I highly recommend this course...
I highly recommend this course... The Business Analysis Pathway Course provides a clear, easy to follow outline of BABOK best practices and techniques and provides a BA with an excellent theoretical structure against which to measure their organisation's current BA practice. For me personally it showed where I need more rigour in my approach, and gave me the tools to develop that rigour. Deirdre is an authoritative and interesting presenter, and I enjoyed the variety of material and the case studies she used.
Excellent Value for Money...
Deirdre took on the challenge of working with a group of BA's who ranged in experience from brand new to senior. With her thoughtful personal presentations, well developed online course and the opportunity to test and try ideas with the group, she covered all the learning-types and needs. Each lesson provided new ways to approach old problems, and an outstanding grounding in the BABOK. Deirdre was a very thoughtful presenter and worked hard to develop confidence and skills within the learning group. I would recommend Agora's approach to BABOK learning as transformative, and exceptional value for money for any organisation.
I highly recommend this course
The Business Analysis Pathway course focuses on giving all participants a good understanding of the content and semantics of the BABOK "toolbox". I feel that through this introduction to this internationally recognised standards, I have accumulated new foundational knowledge and I now feel more confident with my BA skills. The pace of the course was just right for me, allowing for some reflection and discussion time with other participants and for some exercises while learning the BABOK concepts. The online content and online quizzes were also a good way to anchor the new knowledge after attending the course.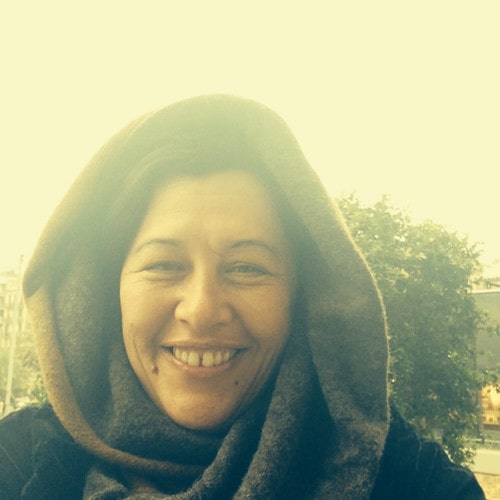 More opportunities with this knowledge
Deirdre made the course more enjoyable than I expected, the real-life scenarios enabled me to connect the theory to workplace. As Deirdre's understanding of the training group grew, she introduced more learning methodologies to assist in the learning journey from consciously incompetent to unconsciously competent. I would highly recommend Deirdre and her BABOK course to those new/experienced to Business Analysis. I can see ahead that there are more opportunities with this knowledge than without.
The next step in your BA career
I took this course to further my skills, knowledge and understanding of Business Analysis coming from a background in Data Analytics. Deirdre conveyed even the most difficult BA concepts in a way that was easy to follow, and had a great balance of theory and practical exercises that left me with an in-depth understanding of the BABOK Guide's content. She was able to answer any questions and clearly has a thorough understanding of the material she's teaching. I've found myself using the skills I obtained from this course in my day to day work and highly recommend it to anyone looking to start or further their career in any BA-related field.
What training course is right for you?
Answer a few questions and we'll send you our personal recommendation based on your career needs.
Deirdre Caren is a strategic business architect who is passionate about improving business outcomes through better training, mentoring and intentional business design. Over the past 20 years, Deirdre has trained almost 5000 people on various topics, processes and change initiates. Deirdre is the founder and director of Agora Insights Ltd, a training, mentoring and consulting service provider for Business Analysts and Business Architects. Agora Insights is an Endorsed Education Provider (EEP™) with the IIBA® and a Guild Accredited Training Partner™ (GATP™). Deirdre is a Certified Business Architect (CBA®) and Certified Business Analysis Professional (CBAP®). Deirdre has worked with multiple companies including: • Coca-Cola SABCO • Christchurch City Council • Eskom Holdings • Tait Communications • Volkswagen
Video
Welcome to Agora Insights
Who should take our courses?
Digital transformation is a reality in our world. To be successful in delivering great solutions for businesses and customers, business architects and business analysts play an essential role in ensuring success. The best way for you to deliver in our digital world, is to ensure that your knowledge and skills are aligned with industry standards, leading to consistent practices. This is where we come in! Grow your career, your income and your oppotunites today!
Business Analysts: Prepare for ECBA, CCBA and CBAP and build your career. Additionally, learn how to best structure your requirements and business solutions, with a great set of tools and techniques to meet the business needs.

Business Architects: Focus on both your certification and the tools that will help you grow your career, add value to change projects and develop business strategies.

Project Managers: Learn what quality requirements are, how to critique them and how to use them for project success.

Product Owners: Learn about business architecture, functional decomposition of requirements and requirements storage, so that you can effectively prioritise tasks and measure outcomes.

Subject Matter Experts: Learn how you can work with business analysts, business architect and to write your own quality requirements so that you can effectively contribute to the project success.